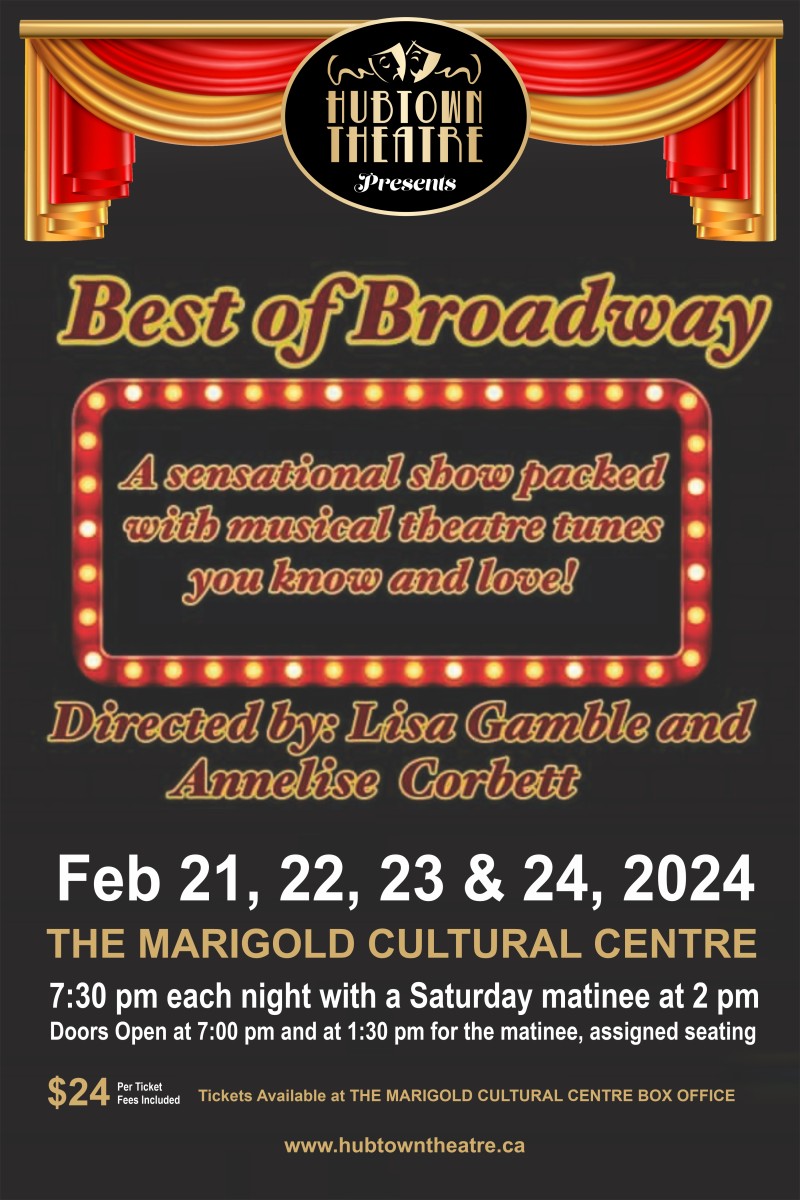 A collection of sensational show tunes from your favourite musicals performanced by an extremly talented group of local artists and performers.
Directed by Annelise Corbett and Lisa Gamble.
AUDITIONS: Dec 4th and 5th 6:30pm – 8:30pm – The Marigold Cultural Centre
The production of Happy Birthday Wanda June by Kurt Vonnegut and directed by André Myette and Brian Sears has ended a successful run. This darkly funny and nuanced performance brought a unique and thought provoking offering to the patrons of Colchester.